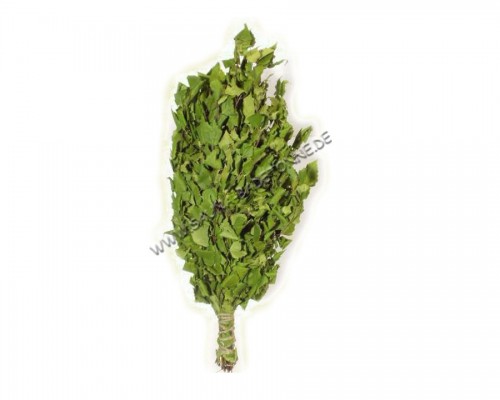 Hand made sauna whisks – birch.
Length: ca 40cm
A sauna whisk is used as part of a genuine Finnish sauna experience. Sauna-bathing and whisking is an essential part of Finnish culture.
Sauna whisk is used in the sauna by whisking the entire body to stimulate the blood circulation and to add a pleasant fragrance to the air. This has a relaxing effect on the muscles.
Birch sauna whisks are the most popular type of sauna whisks and are normally made from small branches of birch. Birch leaves contain essential oils, vitamin C and provitamin A as well as resinous and tanning substances, which have beneficial effect on human skin, making it soft and smooth.
How to use a sauna whisk:
Throw some water on the stones and dip the whisk into the bucket. Beat yourself gently with the whisk. When the whisk dries, dip it into the water again and continue. A suitable sauna temperature is between 60°C and 100°C.  You can choose the sauna temperature you enjoy most.
Shipping costs for this product:
Self pick-up 0 €
Germany 6,90 €
Austria 8,90 €
France 8,90 €
Italy 8,90 €
United Kingdom 8,90 €
Switzerland 19,90 € (product price + shipping costs include transport, customs fees and CH-VAT.)
Delivery to other countries on request.