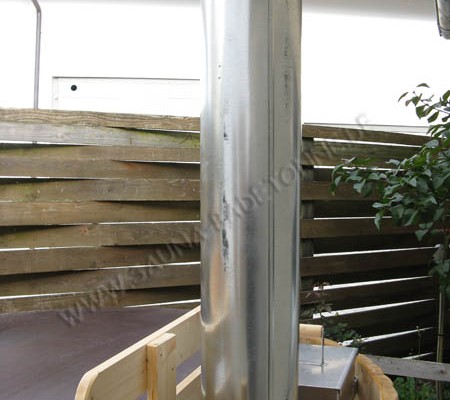 Protection tube for chimney
1000 mm x 210 mm. Has 2 round holders inside.
When heating a hot tub for many hours, the chimney can be very hot.
To minimize the risk of being burned we also offer a protection tube for chimney. It´s useful especially when the children are around.
Shipping costs for this product:
Self pick-up 0 €
Germany 14,90 €
Austria 26,90 €
France 26,90 €
Italy 26,90 €
United Kingdom 26,90 €
Switzerland 39,90 € (product price + shipping costs include transport, customs fees and CH-VAT.)
Delivery to other countries on request.