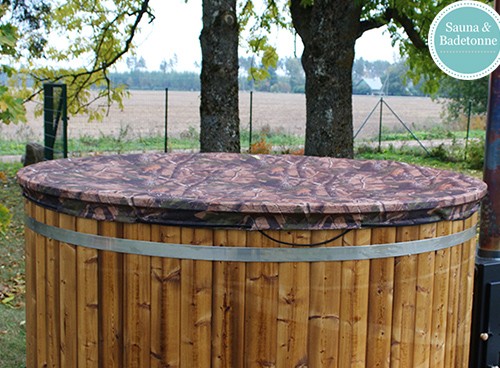 Waterproof hot tub lid.
You can choose between different sizes and either "half-moon" or "full circle" depending on the hot tub model. "Half-moon" is meant for hot tub with internal heater and "full circle" for hot tub with external heater.
Advantages:
• Shorter heating time, especially in winter
• Protects against leaves and debris
• Keeps water warm for a longer time
Complete set includes:
• Elastic cover
• Fasteners made of plastic
• Screws
Shipping costs for this product:
Self pick-up 0 €
Germany 8,90 €
Austria 15,90 €
France 15,90 €
Italy 15,90 €
United Kingdom 15,90 €
Switzerland 34,90 € (product price + shipping costs include transport, customs fees and CH-VAT.)
Delivery to other countries on request.