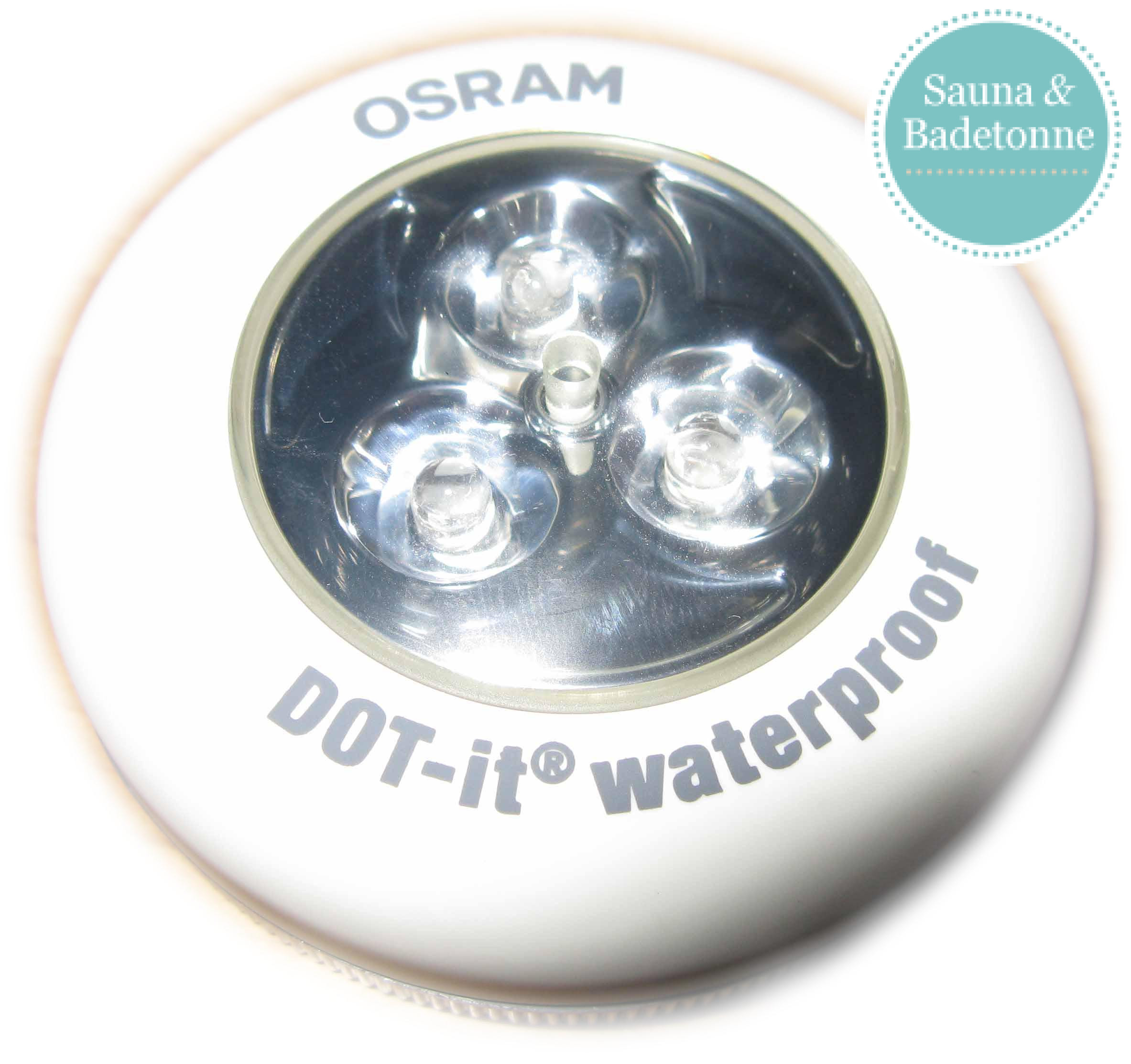 DOT-it waterproof light:
With its waterproof and rubberized shell, the DOT-it waterproof really is the everywhere light – not just suitable for use in the home, the bath, and the swimmingpool, but also for the great outdoors: whether camping, sailing, skiing, or on the move. This versatile LED light even floats!
Product Benefits:
Completely waterproof – works up to 2.5 m depth
Floatable
Robust and sturdy rubber housing
With 3 super bright LEDs
Mounting through magnet, hook-and-loop and double sided
suction cup when underwater
Takes 3 x AAA Batteries
Bayonet base for easy battery exchange
Shipping costs for this product:
Self pick-up 0 €
Germany 6,90 €
Austria 8,90 €
France 8,90 €
Italy 8,90 €
United Kingdom 8,90 €
Switzerland 19,90 € (product price + shipping costs include transport, customs fees and CH-VAT.)
Delivery to other countries on request.